The Life Sciences Incubator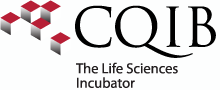 ADMISSION TO CQIB: A STAMP OF CREDIBILITY
The selection process for admission to a business incubator gives value to a start-up project.
In order to admit only scientifically and commercially viable companies, a selection committee bound by a confidentiality agreement evaluates candidates based on certain criteria and general guidelines.
To ensure the candidate's business project is properly evaluated on a technological, commercial and financial basis, the application must be presented in the form of a business plan. The entrepreneur must also indicate the resources and services expected from CQIB, such as business coaching, space and scientific instrumentation.