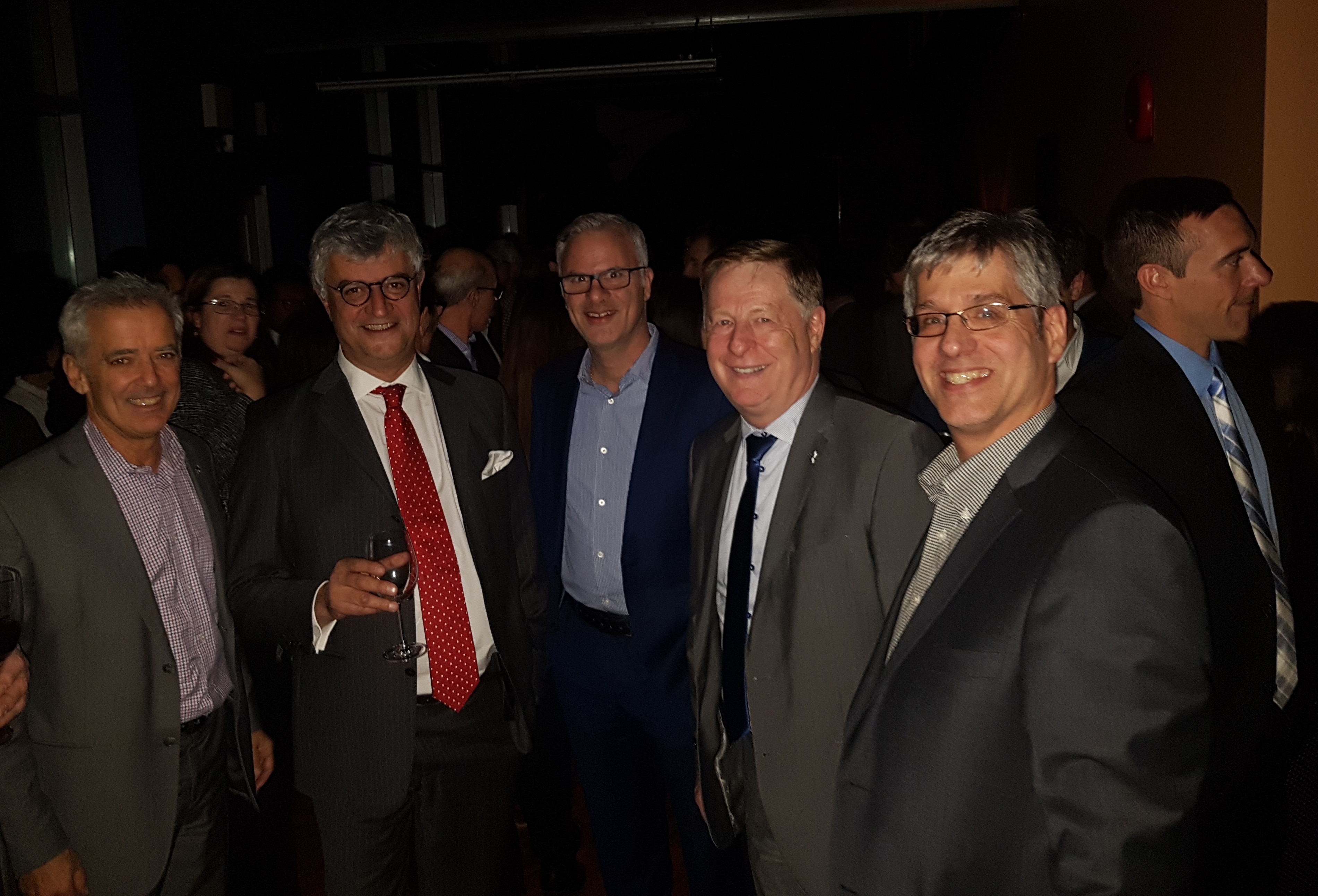 Successful "in the dark" networking event at the end-of-the-year life sciences cocktail party
05 December 2017
More than 200 participants gathered at the Cosmodôme on November 28, for the Biotech City and BioQuébec Christmas cocktail party. Despite a major power outage in the Laval region at the beginning of the event, it had record attendance.
"This success shows how dynamic the life sciences sector is in Laval, and that it is a source of great pride that reflects on the entire Laval community. The third largest city in Quebec and 13th in Canada, Laval remains an attractive destination for companies wishing to establish themselves in North America, especially in the Biotech City. I am also delighted with the success, year after year, of our incubator, CQIB. When a company incubated there like Fortuna Fix receives $25 million in funding from Amgen Ventures to launch phase I and IIA clinical trials for reprogrammable cell technology for treating patients with neurological diseases, such as the Parkinson's and Alzheimer's, it shows that we are doing the right things, " said Marc Demers, Mayor of Laval.
"Biotech City, established in Laval in 2001, has continued to grow despite the changes in the biopharmaceutical sector. Over the years, more than $4 billion has been invested by its companies, largely in R & D. Last year alone, R & D, real estate, equipment and training expenses totalled nearly $350 million. In addition, some 240 new jobs have been created. For its part, CQIB had an excellent year with the arrival of four new companies: Ilkos Therapeutics, Glycovax, Smart Medicine and BioNatus, "said Jean-Marc Juteau, Commissioner for the City of Biotech, in the City of Laval's Economic Development Department.
"With more than four universities, 150 research centres, 12,000 specialists and researchers, 135 biotech companies and 71 contract research organizations, Quebec's life sciences have a very competitive advantage that has them shining on the world stage," added Anie Perrault, Executive Director of BIOQuébec. "Our strength at BIOQuébec lies in our ability to build bridges between the various links in the chain, both in Quebec and internationally."